THE GREEN IMPACT: WHY CONSERVATION IS GOOD FOR BUSINESS

In 2022, we think it's fair to say that most people believe in the importance of caring for the planet. Sustainability has been a buzzword for years, and companies have been integrating practices (though some have required a shareholder or regulator "nudge" every now and then) across industries. If you think about it, the premise is not particularly objectionable — if we can save resources or reduce our impact on the environment, let's. Or, at least, that's how we feel at BH.
The Backstory
First, let's start with a rundown of who we are. BH is a multifamily owner-operator that grew from a small startup into one of the nation's largest multifamily real estate companies. BH was founded in 1993 by Harry Bookey, known locally for his restoration of The Temple for Performing Arts and, most recently, the development of 3750 On Grand. From the beginning, Harry guided BH by a simple principle: do business the right way. Following his guidance, BH grew fast into what it is today — the ninth largest multifamily management company, and the 16th largest multifamily owner-operator in the nation — managing more than 100,000 apartment homes across 23 states and employing more than 2,400 people.
In 2015, BH committed to reducing our carbon footprint and creating financially and ecologically sustainable homes by launching our BH Green Initiative. Our identity revolves around 'community' and creating spaces where you can live and thrive. We believe our commitment to environmental, social, and corporate governance will positively impact the planet, our residents and our investors for years to come … and we have the data to prove it.
Why are we excited to share the results of our BH Green Initiative? Most companies will presume these programs are expensive to implement with poor return on investment, but we've discovered that's not the case. It's a win all around. Resource efficiency lowers operating costs, and upgrades to our assets enhance their long-term viability while appealing to current and prospective residents. Plus, it's good for the environment. Add in the economic benefits that GSE's (government-sponsored enterprises) offer to those enacting green initiatives, including rebates, special financing and lowered interest rates, and it's an easy choice to make. So just how much of an impact has the BH Green Initiative had? We'll give you the numbers and let you be the judge, then share our method for making it happen.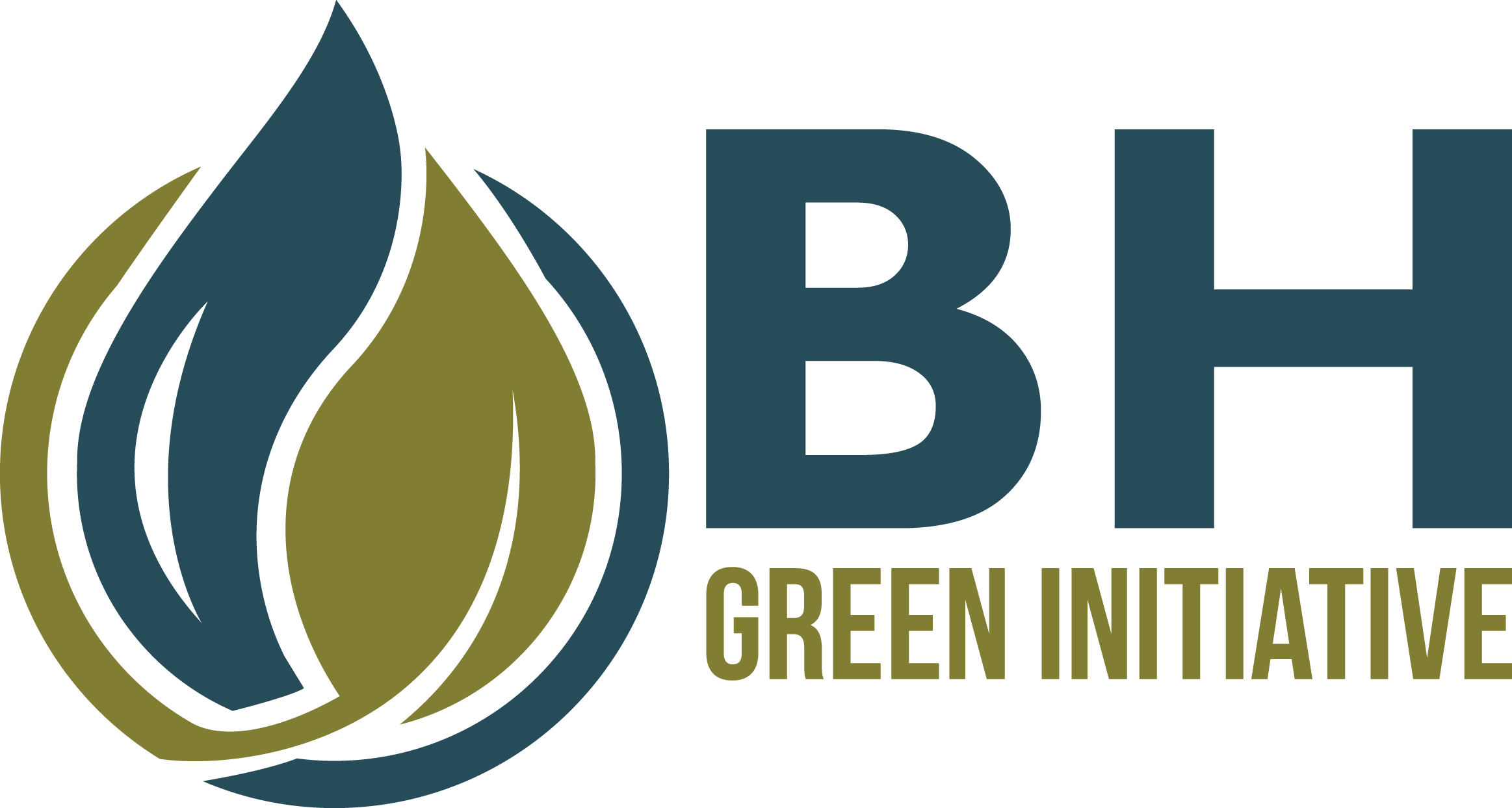 By the Numbers
When it comes to measuring sustainability, BH currently calculates our savings in water, energy and emissions. To date, BH has saved more than 2 billion gallons of water, 85 million kilowatt hours of energy and 59,000 metric tons of carbon dioxide emissions through the BH Green Initiative.
While those numbers are good for the earth, the economics are sound too. Our water and energy-saving projects have resulted in $17 million in utility cost savings. Overall, we have seen a 28% reduction in water costs and a 30% reduction in water usage. At the unit level, we're saving an average of $125 per unit per year on utility costs, 18,297 gallons of water per unit per year (the equivalent of a swimming pool) and 2,173 kWh per unit per year in energy savings. We have also reduced CO2 emissions by 2 metric tons per unit per year. On average, it takes four years for properties to achieve a full return on investment for implementing Green Initiative updates.
Boulder Ridge Apartments, located in West Des Moines, tells this story at a local level. In 2018, BH renovated 144 units, which included 276 bathroom upgrades. With the upgrades, the property has saved approximately 4 million gallons of water [since 2018] and $42,000 in utility costs per year, a 39% reduction in both water usage and utility costs.
We think our numbers prove conservation is cost-effective, but even more interesting is how we got there.
The Method Behind the Management
So how did we initiate a program that saves millions of gallons per year? We partnered with the sustainability experts at EcoSystems, a company that focuses on addressing ecological challenges while implementing conservation methods that are good for businesses. In 2016, BH and EcoSystems began implementing water and energy saving projects across BH's portfolio.
Water saving projects included recycling older fixtures and appliances and replacing them with low-flow faucets, showerheads, toilets, dishwashers and washing machines and implementing water-efficient and sensor-based irrigation systems. On the energy front, we installed LED lighting, energy-efficient refrigerators and air conditioning units, pool covers and solar screens. We replaced windows with newer, energy-efficient models, added extra insulation and sealed up any leaks.
Six years into our partnership with EcoSystems, we have implemented conservation measures at 129 BH properties throughout 17 states in 75 different cities. The economic impact: $17 million saved on utility costs. With dozens of energy savings projects in the pipeline for 2022, we continue to upgrade and save.
While the cost of implementing upgrades across any asset can be daunting at the onset, the payoff in lowered utility costs, long term viability, satisfied residents and a healthier planet make going green an easy choice.
The Future of Sustainability in Multifamily
With rising utility costs, widespread drought conditions and unpredictable weather patterns, BH will continue to do all that we can to make thoughtful and impactful changes to our portfolio. And we hope others in our industry follow. Not only do our sustainability solutions save BH money and resources, but they also serve as a compelling marketing feature of our communities during a time when the number of residents seeking sustainable home features is on the rise.
While we are proud of the work we have done to achieve significant savings in cost and usage of our resources to date, there is always work to be done. Because, yes, conserving and going green is good for business. But if we want to leave a healthier planet for future generations, we need more companies dedicated to making a positive impact on our greater community.
Greater Des Moines (DSM) has one of the best business climates in the country. The region is nationally recognized for having a talented and educated workforce, a cost of doing business 13% below the national average, a low cost of living and an exceptional quality of life.